Free delivery on all products
Daily Deal
vidaXL Wall Shelves 4 pcs White 31.5"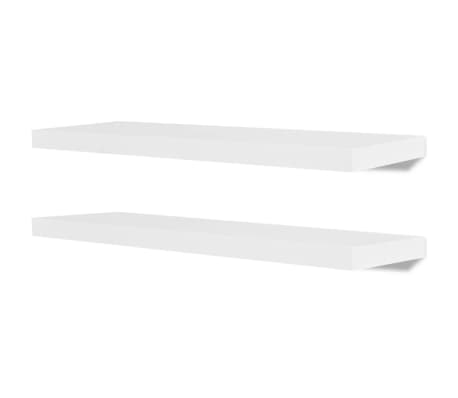 Price:
$ 89.99
info
$ 80.99
Get it now
Weekly Deal
vidaXL Bar Table and Chair Set 5 Pieces Solid Acacia Wood
Price:
$ 365.99
info
$ 334.99
Get it now
Sign up for our newsletter
$5 discount*
vidaXL – the online shop for furniture, anything for home & garden, sporting goods and more!
Whatever you're looking for, vidaXL has it all! Besides being an online furniture store, our web shop also the place where you can find parasols, playhouses, garden furniture and tools. The extensive range of products is also reflected in the variety of brands sold, from our own vidaXL brand to other well-known brands; there's something for everyone. Our aim is to make our products accessible for everyone by keeping our prices low. That way, everyone can experience that vidaXL jackpot feeling.
Affordable and trendy
At vidaXL, we keep a close eye on the latest trends, including those related to furniture. Read our blog or check out the highlighted living styles to keep up with the latest news. At vidaXL we know that trendy doesn't have to mean expensive. This makes us the perfect online furniture store for everyone. On our deal page, which includes our daily and weekly deals, you'll always find the best items for a competitive price. Do you like a challenge? Participate in our auctions. Here you can find new products to bid on – the best way to score the ultimate bargain!
Free delivery on all products
To make online shopping even easier, all products are delivered free of charge to your home.
In contrast to physical shops, where you often have to wait weeks or even months for a new sofa, vidaXL delivers all your products (yes, including furniture!) within a few working days. This way you can quickly enjoy your new purchases.
Surprising assortment
A visit to our online shop will always surprise you. Have you just picked out some new dining room chairs and is your nephew's birthday coming up? Then add a marble track, trampoline or a cuddly stuffed animal to your cart! Are you an outdoorsy type? Then decorate your garden with a trendy garden set, host a barbecue or take a dip in a vidaXL swimming pool. If you like sports, we've also got you covered. Create your own home gym with our fitness equipment. Lastly, we also think about all pets. Shop various shelters, food and toys for dogs, cats or rodents online.
Experience the convenience of online shopping at vidaXL for yourself
Shopping when it suits you, that's the big advantage of an online store. Pay via the payment method of your choice. You can pay with Visa, Mastercard, PayPal and American Express. We'll then make sure that your products will be delivered as quick as possible!
See more