Free delivery on all products
Retro Interior Style
Bringing style elements of the past back to life.
Travel back in time and bring the 50s, 60s or 70s back to life! Retro means combining the past with the present in shapes, prints and colours. The elements from the past make sure this style will feel cosy and welcoming. Which decade is your favourite?
Retro Colour Palette

Popular retro colours are mustard yellow, soft green, bright orange and pastels like mint and dusky pink. Retro these days is light and bright and knows a lot of colour combinations, like light pastels with the typical dark retro wood. Add some gold or bronze accessories as a final touch!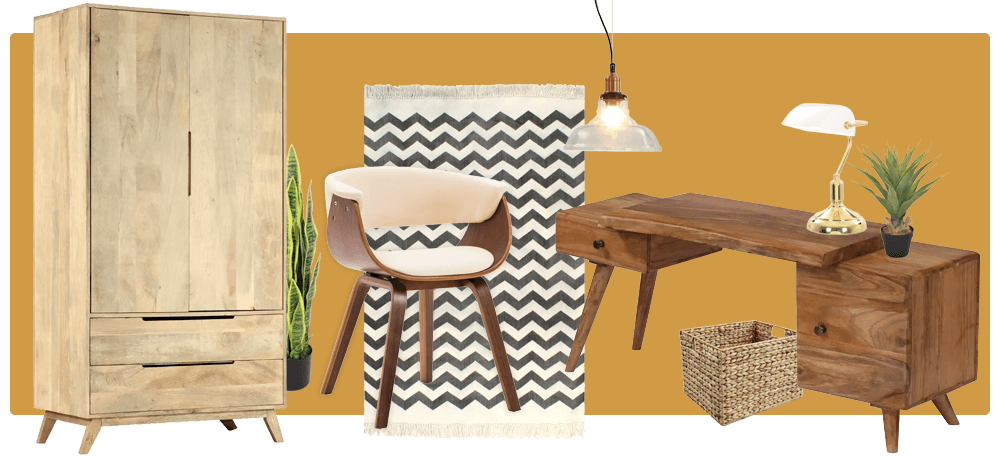 Shapes & Materials

One thing that you can't miss in a retro interior are the curvy shapes and soft lines in furniture and accessories. Retro furniture can also be recognized by its tapered legs and the use of wood. This can be either dark or light wood which can be used in the same room. Materials fitting the retro interior design style are wood, rattan, plastic, cork, jute, wool and velvet.
Collections
See something you like? Mix and match!
See all styles for 2020